SUPERFOOD HOT GRAIN OATMEAL 10
Scottish oats, quinoa, and flax seed. Enjoy it classic w/ brown sugar and pecans or add fresh berries +3
FRUIT & YOGURT GRANOLA BOWL 13
Fresh berries, house-made coconut yogurt, chia almond granola, local honey. Add a slice of banana bread +2
SUPERFOOD WAFFLE 13
Gluten free waffle made with chia and hemp seeds, topped w/ bee pollen and coconut served with maple syrup. Add fresh blueberries +2
SPICED CARROT PANCAKES 14
Whole wheat pancakes, fresh carrot, cinnamon, nutmeg, maple cream cheese topping, chopped pecans
LOLA'S BREAKFAST PLATE 15
Two free range eggs*, bacon, chicken sausage or vegan sausage, roasted house potato medley, toast, house jam. Sub gluten free toast +2
BAJA BREAKFAST WRAP 12
Roasted house potato medley, scrambled free range eggs, black beans, feta cheese, spicy aji verde, spinach tortilla, side of pico de gallo Add avocado +2.5, bacon, chicken sausage or vegan sausage +4, braised beef +5
LOLA'S CHEESEBURGER 15
House made 8oz grass fed beef patty*, top secret sauce, Tillamook cheddar, butter lettuce, tomato, red onion, toasted brioche bun. Add bacon +2, free range egg* +2, avocado +2.5
AJI CHICKEN BURGER 15
Marinated and grilled chicken breast, aji verde sauce, Tillamook white cheddar, butter lettuce, tomato, pickled red onion, toasted brioche bun
HAVARTI APPLE TURKEY SANDWICH 14
Sliced roasted turkey breast, havarti, bacon onion jam, arugula, apple slices, pesto, served warm on toasted ciabatta
THREE CHEESE VEGGIE MELT 13
Roasted broccoli, roasted pepper, white and yellow Tillamook cheddar, provolone, pesto, served warm on toasted ciabatta
FRIED GREEN TOMATO SANDWICH 13
Panko breaded fried green tomato, chipotle aioli, cotija cheese, tomatillo salsa, avocado, served on toasted rustic wheat
Romaine lettuce, feta cheese, red onion, tomato, kalamata olives, pepperoncini, Greek vinaigrette, spinach tortilla. Choice of grilled chicken breast or falafel balls
Sweet potato fries w / chipotle aioli 6
Falafel balls w / tzatziki 8
HUMMUS PLATE w / KALAMATA OLIVES and FETA 12
Warm Sourdough bread, Durant olive oil and spice blend 8
One Stripe Chai Tea Latte
4.25
4.75
Blueberry Superfood Mojito 13
Muddled mint, fresh blueberries, and lime with Wild Roots marionberry vodka, and Bacardi Limón
Pisco Sour 12
Pisco, fresh squeezed lime, egg white, and Portland Bitters. Earthy, sweet, and tart
Chai Old FashionED 12
A twist on the classic featuring Freeland Spirits bourbon, One Stripe chai, and Portland Bitters Super Spice
Carrot Ginger Margarita 13
Fresh squeezed citrus, orange juice, carrot juice, 100% pure agave tequila, and a chili salt rim
Gin Lavender Lemonade 12
Fresh squeezed citrus, Freeland Spirits gin infused in house with dried butterfly pea flowers, and a touch of lavender
Dill Infused Bloody Mary 12
Fresh dill infused vodka and our signature bloody mary mix, chili salt rim, and a whole dill pickle spear
Mimosa 10
A generous glass of champagne and fresh orange juice
Espresso Martini 12
Chilled vanilla vodka, Kahlua, Bailey's, and espresso. *Can be made dairy free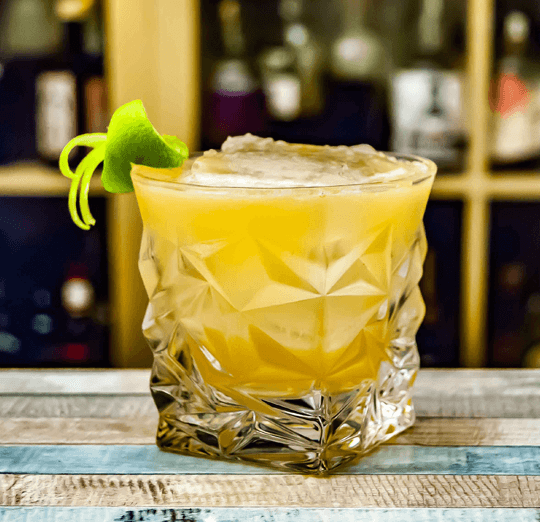 Happy Hour
Tuesday - Friday 3 to 6 | $1 off beer $2 off wine
We offer a wide rotating
selection of wine and draft beer
Gluten free items prepared on same equipment as gluten containing items. Not safe for those with Celiac Disease.
* Burgers and eggs are cooked to order. Consuming raw or undercooked meat or eggs may increase your risk of food borne illness, especially if you have certain medical conditions.
Share the love
Purchase a Gift Card online!
Add to cart