Hello from LO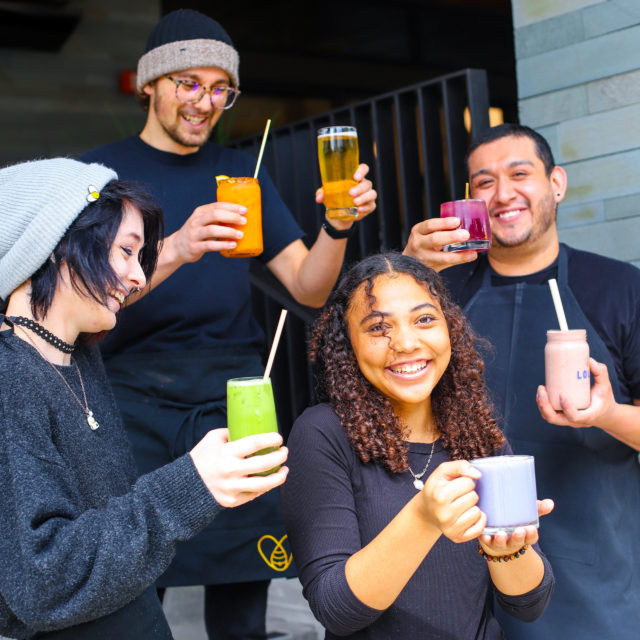 Lola's is a locally owned cafe bar nestled in the heart of beautiful downtown Lake Oswego. Formed from LO neighbor and restaurateur Joe Buck and nutritionist Katy Alstat, Lola's is an inclusive and welcoming space for families, friends, colleagues, (and dogs) to gather. Our menu highlights fresh and nutritious ingredients designed to fuel you through the day and is especially friendly to allergy-specific diets including vegetarian, vegan, dairy-free and gluten-free. Beyond incredible food, our full coffee bar (proudly serving Nossa Familia), smoothie bar, craft cocktail and mocktail bar, draft beer and local wines feature the best of local brands and create an all-day gathering place for our everyone in our community.
Through our sustainable gift market, Lola's features the unique products of women and minority-owned local small businesses. We're especially proud to feature work of our employees, past and present. Come check out and support these incredbile local brands, makers and artists.
Whether stopping by for a quick coffee or gathering to reconnect over food and drinks, we hope you leave feeling the Lola Love!